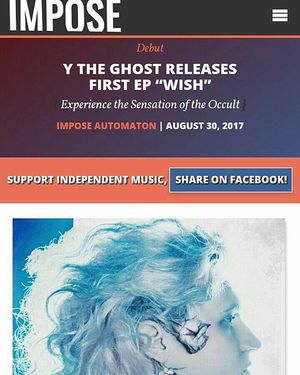 "Kansas Citian Jacoby Elliott, the pop Soloist for Y the Ghost, recently released his first EP "Wish" a four track teaser for his upcoming and first full-length album. "Wish" is a pleasurable piece of work, that shows many sides to the man behind the music. It is a very passionate and self-expressive work of art that is composed with devotion and impressionism.
Growing up Jacoby says "It was inevitable. I've been singing since I was little and these songs have felt like they've always existed in my head." He also talks a little bit about his EP "Every single song I create is so vastly different from the next, but I feel like this 4-track EP at the very least succeeds at introducing each of these sides of me as an artist and producer."Wish" is my way of sending my deepest, most existential desires out into the universe without any expectations or agenda other than to express the power and beauty of longing itself."
---
Read the full interview here.